The World Travel & Tourism Council has awarded Special Mayan Tours Cancun as a SAFE TRAVELS company that complies with the highest standards of hygiene and protection in order to make your tour experience the best possible.
This is a family owned and operated tour company dedicated to offer high quality private tours to the different destinations around Cancun and Riviera Maya, at the same time, we offer package trips for several days around the SouthEast of Mexico. Our love and passion for Mayan history is something we always want to transmit to our travelers.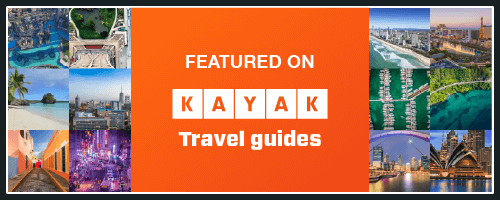 A private tour is just one of the best ways to enjoy a great day out there, you get to pick your pick up time,  no large groups, no crowds and you are in full control of your itinerary.
Check out some of these great options:
MAYAN HERITAGE

&

MINI YUCATAN
Multi-Day Trips
We will visit the most important Mayan Ruins in Mexico: Tulum, Kohunlich, Chicanna, Becan, Misol-Ha, Palenque, Edzna, Uxmal and Chichen Itza.
Mayan Heritage Trip
Pay 3 get 4 tickets
$ 3,228.00 USD 

$ 2,421.00 USD
Use the code MHPay3Get4 when booking
5 DAYS - 4 NIGHTS Guaranteed departures every Monday with at least 2 people booked
We will visit the colonial cities of Merida & Izamal and the Mayan Sites of  Uxmal & Chichen Itza in the Yucatan Peninsula. Just a  great two days trip..!!
Mini Yucatan Trip
Pay 3 get 4 tickets
$ 1,160.00 USD 

$ 870.00 USD
Use the code MYPay3Get4 when booking
2 DAYS - 1 NIGHT Guaranteed departures every Wednesday with at least 2 people booked
This is what's being said about us on TripAdvisor®
This was an amazing experience! My parents in their 70's, two boys under age 10, and my husband and I went on this tour. It captivated all of... read more our interests and activity levels. Pros: The tour operator was highly responsive to all questions prior to and during our tour. He even assisted in arranging the Covid test according to CDC guidelines at our last hotel so we didn't have to worry about that before departure. Every day was on time as expressed. We saw Mayan ruins we never would have been able to if we had attempted to do this on our own. Our driver Jose was excellent and I always felt safe. Our guide was very passionate about the Mayan History. At times, we were the only tourists at the sites and had the place to ourselves. My kids were able to explore and climb some of the ruins allowing them to feel transported in history. The guide often offered family photos together. Cold water was offered and provided daily. The accommodations were lovely and neat experiences that are not obtained by staying at chain hotels or resorts. There was always assistance provided by our guide and driver to load and unload baggage. The waterfall visit was magnificent and a bonus to the Mayan sites. Cons: The English of the guide was challenging to understand at times. Tips: Wear Hiking shoes, wear sun protection, take snacks as there was not always time to stop for meals in order to fit in the itinerary. We were never hungry as we were kept updated of this but glad that we had snacks. Check restaurant breakfast times as a quick trip to a grocer or fruit stand may need to be your breakfast in Merida. We gave my kids a Mayan History book before departure for context and that gave them a reference point and increased interest. If I could add a day or two to increase time spent at some of the sites but otherwise 5 days was perfect. I would highly recommend this tour and consider it one of my best life experiences with my family that I could not have otherwise had.

Familyvacay


1 March, 2022

Pepe and Jesus, best tour guides every, I would highly recommend. My family and Had an awesome time.

Taylor B


1 December, 2021

We had a private 3 hour tour with Henry as our private guide through Chichen Itza. His knowledge and information provided was beyond anything we could expect! I would highly... read more recommend for anyone who has interest in an in-depth tour of Mayan culture and the ruins surrounding the whole complex. Henry was bilingual with excellent English and a native Spanish speaker.

Mariah L


1 December, 2021

We rented a private van for 4 of us for 550 USD - well worth the price. Picked us up at 7 am and drove directly to Chichen Itza... read more in van with AC, a cooler with ice and water, a driver, and a guide. Pepe was the guide, who was very informative as he had a masters in Mayan history. We also got to skip the line! He knew everything about the site and buildings. After the tour we went to an amazing cenote, then to villodidad for lunch, and another stop in some other small town with cool architecture. Theyll basically take you wherever you want as they are 'yours' for 10 hours. Like I said, this private tour is well worth it, and Pepe is great.

Lutz0707070


1 November, 2021

I have done several tours with this company and I use them exclusively now!! I have met every driver and the owner and have them handle all of my... read more travel groups from the time we land in Cancun until they drop us back at the airport to fly home!! I have been traveling to Cancun yearly since 1997 and I've been using Special Mayan Tours for the past 18 years.

Jerome


1 October, 2021

Our family of 5 recently took a private tour with our guide Pepe and driver Moises. Though it was based on a recommended tour route, Pepe and his team were... read more very flexible with our desired route and things we wanted to see. We went to Ek Balam, then Mayapan, then stayed the night at a hotel near Uxmal. We saw Uxmal on the morning of the second day. The plan had been to go next to Kabah, but it was closed and we didn't find out till the last minute. Also Dzibichultun near Mérida was closed, so we spent a nice few hours in Mérida for some shopping. Then a late lunch at Izamal to climb a pyramid in the town and see the convent there before powering it back to Puerto Morelos. All of us were impressed with Pepe's knowledge about not only the Maya civilizations (which I myself already knew a lot about, and he taught me a lot!) but other local history as well. The way he integrated these stories into the trip was amazing. Also, engaging questions with him brought out even more. For those wondering, Pepe speaks absolutely perfect English. Not only that, but he set up our hotel, all of the admissions to the sites, and restaurant reservations at authentic places with local cuisine. He and Moises made it a special and customized experience for us, down to the side of the road stops for smoked meat and pitaya (dragonfruit). I can't recommend this group enough. We will absolutely be back for another customized adventure to see more things. …

Copanjohn


21 August, 2021
Special Mayan Tours Cancun was created with one goal in mind, to give our visitors the possibility to experience and live Mayan history at its best. With a tourism market nowadays focusing in massive groups and large amounts of visitors we aimed the other direction, we wanted to offer something different, something that could be more enjoyable and a real lifetime experience for the visitors, personalized top class services that made us able to transmit the greatness of the Mayan Culture to every single guest, our private services and multi day packages will take you back in time to fully comprehend and learn about a culture that we inherited from our ancestors, for all of this and more we are Your Maya World Tour Operator.
GROUPS
Since 1980 Mayan Expeditions Group specialize in section Families and Students, we have a range of services for all ages in all major destinations of the Mexican Caribbean, Mayan World and Mexico, all facilities information, budgets and payments for the awaited dream, GME through its strategic partnerships with suppliers in the destination allows us to meet all of your needs alliances. For more information on a specific topic, please email us through our contact form, GME your host in Cancun !!