The World Travel & Tourism Council has awarded Special Mayan Tours Cancun as a SAFE TRAVELS company that complies with the highest standards of hygiene and protection in order to make your tour experience the best possible.
This is a family owned and operated tour company dedicated to offer high quality private tours to the different destinations around Cancun and Riviera Maya, at the same time, we offer package trips for several days around the SouthEast of Mexico. Our love and passion for Mayan history is something we always want to transmit to our travelers.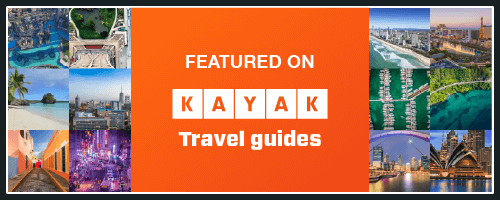 A private tour is just one of the best ways to enjoy a great day out there, you get to pick your pick up time,  no large groups, no crowds and you are in full control of your itinerary.
Check out some of these great options:
MAYAN HERITAGE

&

MINI YUCATAN
Multi-Day Trips
We will visit the most important Mayan Ruins in Mexico: Tulum, Kohunlich, Chicanna, Becan, Misol-Ha, Palenque, Edzna, Uxmal and Chichen Itza.
Mayan Heritage Trip
Pay 3 get 4 tickets
$ 3,228.00 USD 

$ 2,421.00 USD
Use the code MHPay3Get4 when booking
5 DAYS - 4 NIGHTS Guaranteed departures every Monday with at least 2 people booked
We will visit the colonial cities of Merida & Izamal and the Mayan Sites of  Uxmal & Chichen Itza in the Yucatan Peninsula. Just a  great two days trip..!!
Mini Yucatan Trip
Pay 3 get 4 tickets
$ 1,160.00 USD 

$ 870.00 USD
Use the code MYPay3Get4 when booking
2 DAYS - 1 NIGHT Guaranteed departures every Wednesday with at least 2 people booked
This is what's being said about us on TripAdvisor®
By far the best Mayan History tour Ive ever been on (this is my 4th one). Louis and Max were incredible hosts and took care of our every need.... read more Pepe (who I worked with online) was very quick to respond to my questions. All I needed to to do is ask and Pepe took care of it. This group/company/people are amazing. You'd be foolish to book with any other group. Ask about private tours, as well. Everything I do from now on (when in Cancun) is through Special Mayan Tours! A+++++ rating!

jraben


7/19/2021

We spent 5 fantastic days with Manuel and his friend. The trip was a birthday gift for my wife and it was a truly amazing experience! Manuel was well prepared... read more and packed us with insightful information on every archeological site. Our guides were super friendly, helped us adjust our route on the way and suggested many side activities which were unforgettable (such as swimming with turtles in cenote close to Tulum and visiting another deeper cenote on the way back which was hidden from the typical tourist routes). After the trip we felt like we really learned few things about Maya culture, which school books don't teach us.

Relax258627


7/01/2021

We spent 5 days with Manuel and Jose. Wonderful, life-long experience, full of precious knowledge and wonders. Both Manuel and Jose were absolutely professional. The ride was smooth, flexible and... read more all the details/history/life in Mexico what Manuel shared with us made it really special. Thanks a lot guys!

Curiosity26201960904


6/11/2021

What a fabulous way to see Chichen Itza. Our driver Jesus and Pepe made our trip memorable. Pepe's knowledge was incredible. The ride was quick, we stopped for lunch... read more at a very authentic Mexican restaurant, and we even swam in a Cenote. While this is a bit more $$ than riding on a BIG BUS with 30+ people, it is sooo worth it. Pepe and Jesus can have you back on the Cancun beach by 4!

irretr


5/26/2021

I dealt with Pepe for the reservation piece and he was very professional. I traveled with a party of 7 family members. We decided to go with private tours... read more to go at our own pace and have the flexibility of customizing. We took a private tour to Chichen Itza one day and a private tour to Coba and Tulum another day. Manuel was our guide and Jose was the driver and both a pleasure to have. Manuel was extremely knowledgeable.

Bettybetty714


5/06/2021

My wife and I chose to visit the ruins of the Mayas for our honeymoon. This trip was filled with once ion a lifetime experiences.
Abraham and Moses were out... read more guides/drivers. They accommodated all our requests and made sure to remind us to bring water, wear sunscreen, have bug spray etc. They were extremely knowledgeable and spoke fluent English (as well as several other langues, fluently).
Some days had some long car rides, but it was worth it! We got to see ruins all alone, without other tourists around. We learned so much about the ancient Mayan cultures and the fascinating mysteries that historians still do not know how to explain.
Plenty of time to explore at night and the meals were excellent!
If your are a healthy person, this is a very affordable trip of a lifetime. There is walking and long car rides, so you have to be a flexible person, your are traveling to rural areas that do not have running water, youre in the jungle its hot, and the monkees are loud.

I think some of the hotels need to step up their game, things like small repairs to the rooms and public ares, nothing too serious.

I would 100% recommend having a tour guide to visit these sites, there are things you wouldn't be able to notice, that the guides will tell you about. I would also not hesitate to recommend Special Mayan Tours, I was very satisfied. I think everyone should see these sights, what a great trip!

charleswN3634ZM


5/03/2021
Special Mayan Tours Cancun was created with one goal in mind, to give our visitors the possibility to experience and live Mayan history at its best. With a tourism market nowadays focusing in massive groups and large amounts of visitors we aimed the other direction, we wanted to offer something different, something that could be more enjoyable and a real lifetime experience for the visitors, personalized top class services that made us able to transmit the greatness of the Mayan Culture to every single guest, our private services and multi day packages will take you back in time to fully comprehend and learn about a culture that we inherited from our ancestors, for all of this and more we are Your Maya World Tour Operator.
GROUPS
Since 1980 Mayan Expeditions Group specialize in section Families and Students, we have a range of services for all ages in all major destinations of the Mexican Caribbean, Mayan World and Mexico, all facilities information, budgets and payments for the awaited dream, GME through its strategic partnerships with suppliers in the destination allows us to meet all of your needs alliances. For more information on a specific topic, please email us through our contact form, GME your host in Cancun !!