The World Travel & Tourism Council has awarded Special Mayan Tours Cancun as a SAFE TRAVELS company that complies with the highest standards of hygiene and protection in order to make your tour experience the best possible.
This is a family owned and operated tour company dedicated to offer high quality private tours to the different destinations around Cancun and Riviera Maya, at the same time, we offer package trips for several days around the SouthEast of Mexico. Our love and passion for Mayan history is something we always want to transmit to our travelers.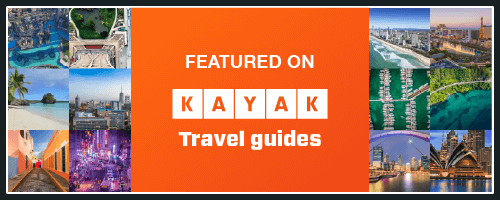 A private tour is just one of the best ways to enjoy a great day out there, you get to pick your pick up time,  no large groups, no crowds and you are in full control of your itinerary.
Check out some of these great options:
MAYAN HERITAGE

&

MINI YUCATAN
Multi-Day Trips
We will visit the most important Mayan Ruins in Mexico: Tulum, Kohunlich, Chicanna, Becan, Misol-Ha, Palenque, Edzna, Uxmal and Chichen Itza.
Mayan Heritage Trip
Pay 3 get 4 tickets
$ 3,228.00 USD 

$ 2,421.00 USD
Use the code MHPay3Get4 when booking
5 DAYS - 4 NIGHTS Guaranteed departures every Monday with at least 2 people booked
We will visit the colonial cities of Merida & Izamal and the Mayan Sites of  Uxmal & Chichen Itza in the Yucatan Peninsula. Just a  great two days trip..!!
Mini Yucatan Trip
Pay 3 get 4 tickets
$ 1,160.00 USD 

$ 870.00 USD
Use the code MYPay3Get4 when booking
2 DAYS - 1 NIGHT Guaranteed departures every Wednesday with at least 2 people booked
This is what's being said about us on TripAdvisor®
Pepe was a wealth of information, very accommodating and friendly. It was a great tour with a fabulous local meal and visit to a cenote after. Highly recommend... read more his company and Pepe himself. Pepe also was very helpful in returning my son's belongings that he left under a seat in the van. Pepe didn't stop communicating with me to make sure that we got them back before we left Mexico. Thank you again, Pepe!

amandav244


4/03/2021

I previously rated Chichen Itza itself as 4-stars. But, our tour guide and the service from special Mayan tours was terrific. Our driver was Jose and the guide was Pepe.... read more For those that don't speak Spanish, Pepe's English was perfect and i assumed he had lived in the US but he hadn't. Great historical knowledge and cultural knowledge of the area. We usually don't hire tour guides for things but this worked out terrifically.

MikeSteiner


2/16/2021

Pepe was a wonderful knowledgeable guide, with a double Masters degree, he could answer any question we had. He picked us up early at our hotel, suggested a... read more wonderful little bakery to stop at and grab a quick breakfast to go as nothing was available at the hotel at that hour of the morning. We arrived early enough at the ruins to avoid both the heat and the crowds. There is so much there that we could not get it all in! Hopefull next time we visit. We stopped on our way back at a small colonial town for a great lunch at a historic house. Pepe even gave us a quick driving tour of the the town, the markets, and its history-such an extra plus! Highly recommend Maya Ruins Private Tour!

SStassen


2/15/2021

This was our highlight during our holidays in Mexico and our guide Pepe with driver Moyses made it amazing. We went on four days tour with stops at Tulum, Coba,... read more Valladolid, Uxmal, Merida, Chichen Itza and stopped at two Cenotes one near Coba and another one near Chichen Itza (on our request). The whole trip was great because Pepe is a very knowledgeable guide and we had plenty of time to discuss a lot of aspects of history and culture. Moyses took care of the smooth travel, indeed we drove many kilometres around the whole peninsula. The accommodation was very well selected. The best surprise was the hotel near Uxmal with views over the Yucatan jungle and the Uxmal pyramid - it is breathtaking and make sure that you arrive well before the sunset! We would definitely recommend the tour and Mayan heritage sites are definitely worth at least 4 days of exploration!

767vaclav


1/17/2021

Pepe and Jose we're great! Pepe was very kind, was very knowledgeable about Chichen Itza and was a great tour guide. Jose was a great driver :-). I would recommend... read more this tour company, no doubt!

K8T2013


12/31/2020

Our private tour was guided by Pepe' and driven by Benny--top notch team for sure! Pepe' was knowledgeable and thoughtful about how to best use our time, manage... read more crowds and traffic and chose a great restaurant that was not a "bus stop tour buffet."

I highly recommend this tour--and if you're comparing cost of private tours to group, be sure you do the math. For our family of five, it was almost the same cost for a private tour as it would have been on a larger group tour.

jjohanni31


2/25/2020
Special Mayan Tours Cancun was created with one goal in mind, to give our visitors the possibility to experience and live Mayan history at its best. With a tourism market nowadays focusing in massive groups and large amounts of visitors we aimed the other direction, we wanted to offer something different, something that could be more enjoyable and a real lifetime experience for the visitors, personalized top class services that made us able to transmit the greatness of the Mayan Culture to every single guest, our private services and multi day packages will take you back in time to fully comprehend and learn about a culture that we inherited from our ancestors, for all of this and more we are Your Maya World Tour Operator.
GROUPS
Since 1980 Mayan Expeditions Group specialize in section Families and Students, we have a range of services for all ages in all major destinations of the Mexican Caribbean, Mayan World and Mexico, all facilities information, budgets and payments for the awaited dream, GME through its strategic partnerships with suppliers in the destination allows us to meet all of your needs alliances. For more information on a specific topic, please email us through our contact form, GME your host in Cancun !!